Return To Blog
Gummy Vitamins
---
By Brianne Jones, RDH - November 5, 2019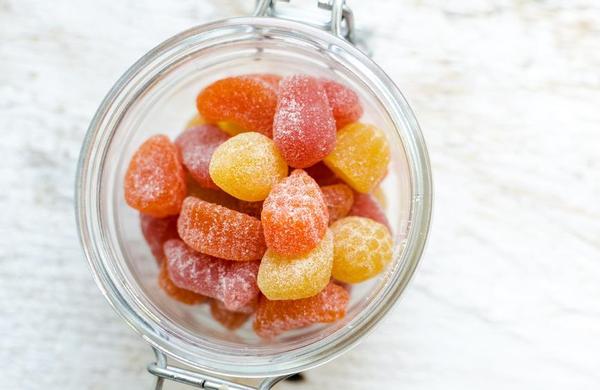 The Truth About Gummy Vitamins! 

There are good and bad associated with gummy vitamins.

1st comes the good news:
Kids tend to take the vitamin more easily, making it an easier choice.

Kids can chew easily, which helps prevent the potential of becoming a choking hazard.

They provide added nutrition for those lacking in vitamins such as, the "picky" eater.
2nd comes the bad news:
Risk of overdose, since children like the taste and they look like candy, children can take too much and overdose.

Although they contain little sugar, bacteria feeds on any sugar consumed and will increase risk of cavities. They are also sticky which means they will stick to the tooth enamel and this will also increase the risk.

Gummy vitamins are less effective than chewable vitamins and vitamins taken in pill form.
What can you do to minimize the risks of chewable vitamins?  

You can switch to other types of vitamins (some forms still contain sugar, but they are not adding the sticky component). Please still brush after any food, candy or vitamin to minimize risk to teeth.
Please Brush after taking gummy vitamin to remove any sticky particles left behind. It may be a good idea to floss as well, gummy vitamins can become lodged between teeth which can increase plaque and bacteria causing tooth decay.

If you have any questions on gummy vitamins or any other dental related topic, please ask your dental team.

Colorado Children's Dental Center
Keeping Kids Teeth on the Healthy Track!
Serving the Parker, Aurora, Highlands Ranch and Centennial Community!